Conditions and Procedures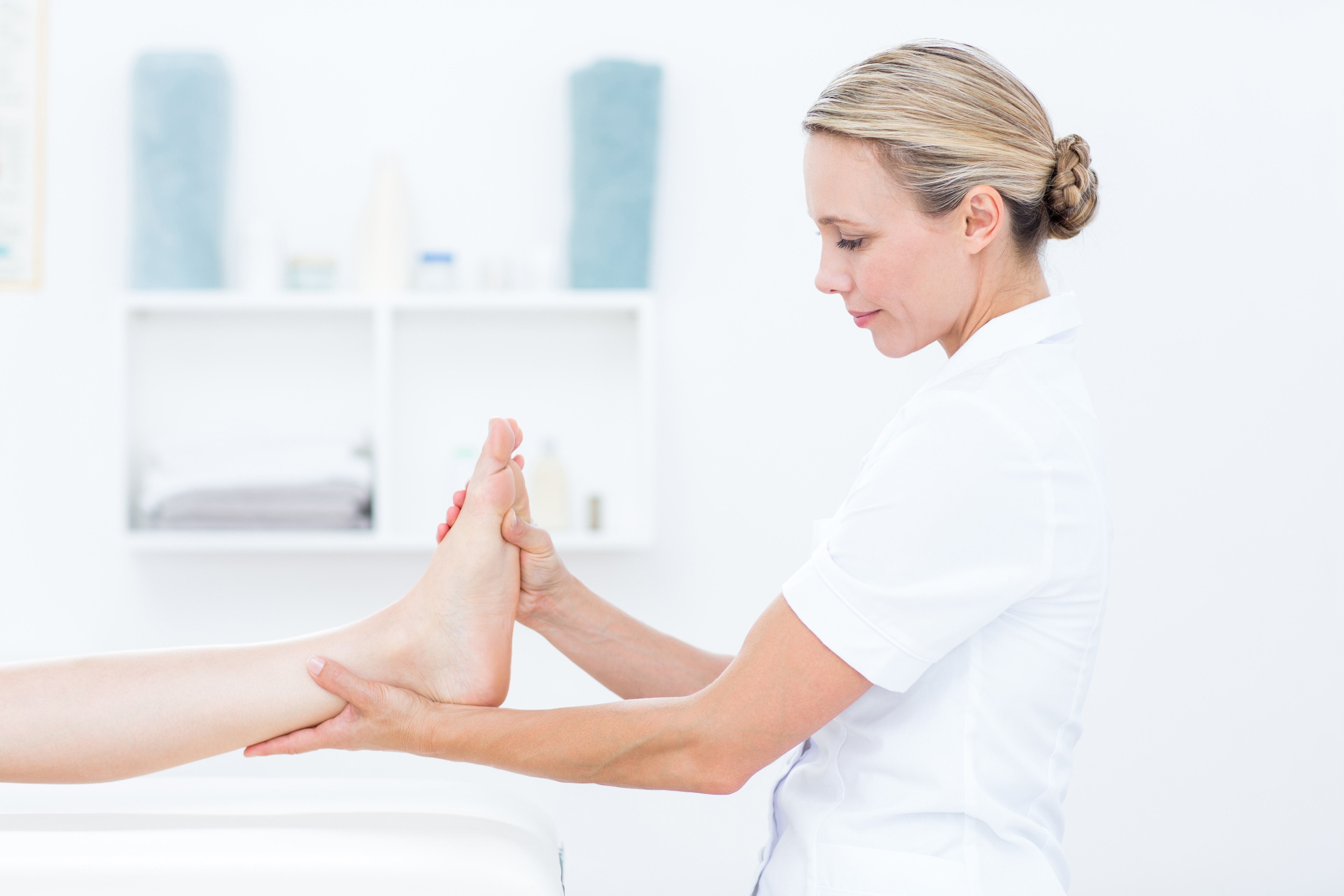 What is diabetic foot?
Diabetic foot refers to pathology that results specifically from diabetes. Because of the nerve dysfunction that is related to diabetes (diabetic neuropathy), patients have a decreased ability to feel pain.
What are the symptoms of diabetic foot?
Symptoms vary widely from individual to individual and include the following:
Pain or a tingling sensation in the feet at night
Skin temperature changes
Deadness or shivering sensation
Blisters or other wounds without pain
Red streaks
Wounds with or without seepage
Loss of feeling
Staining on socks
Skin staining
Deformed foot appearance
What are the treatments for diabetic foot?
Treatment for diabetic foot issues changes as the seriousness of the condition progresses.
Prevention is the key to avoiding foot problems in diabetic patients.
Non-surgical treatments are typically the mainstay treatments for diabetic foot issues.
This includes avoiding walking barefoot, keeping wounds spotless and dressed, avoiding exposure to temperature extremes, keeping feet warm in winter, self treating corns, calluses or ingrown toenails.
Surgical treatments are only considered when non-surgical treating methods have failed to rectify the diabetic foot issues.
These options include removal of decaying tissue or arterial bypass for peripheral vascular disease or endovascular surgery with placement of stents.
Amputation is a last resort, but a life-saving surgical treatment, and attending to diabetic foot ulcers promptly can reduce the chance of amputation significantly.
Treating underlying Peripheral Arterial Disease (PAD) can also reduce the risk of amputation.